"Behold how good and how pleasant it is for brethren to dwell together in unity."

הנה מה טוב ומה נעים שבת אחים גם יחד

Psalm 48.2

In our weekly Shabbat services, we strive to have an authentic Jewish spiritual experience of spirited prayer and singing, Torah study with open discussion and time for individual personal prayer and quiet reflection. We share each other's joys and sorrows. Our little shul with a beautiful view of the park is a wonderful place to experience the presence of the Holy One amidst the wonders of creation. After shul, we enjoy a lovely Kiddush of wine and cake and conversation.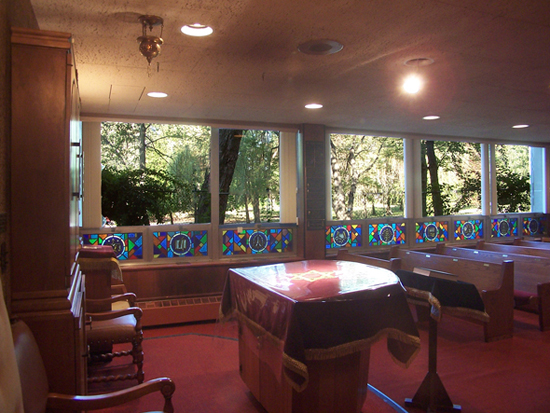 Services

Kabbalat Shabbat
Friday Evening, 6:30 - 7:20 pm
Shabbat Morning, Torah Discussion and Kiddush
Saturday Morning, 9:30 - 12 noon

Services for the Days of Awe 5779/2018

Slichos @ B'Nai Israel in Freeport
Saturday, Sept 1
8:30 - 10:45 pm
Rosh Hashanah-Evening(Chapel)
Sunday, Sept 9
5:00-6:00 pm
Rosh Hashanah-Morning
Tashlikh @approx 1:30pm
Monday, Sept 10
9:30 am
Rosh Hashanah-Morning
Tuesday, Sept 11
9:30 am
Shabbat Shuvah-Sabbath Eve
Friday, Sept 14 in the Chapel
6:30 pm
Shabbat Shuvah-Morning
Saturday, Sept 15 in the Chapel
9:30 am
Yom Kippur-Kol Nidre Evening
Tuesday, Sept 18
6:30 pm
Yom Kippur-Morning
Wednesday, Sept 19
Yizkor @approx 11:45am
9:30 am
Yom Kippur-Afternoon
Wednesday, Sept 19
Minchah and Jonah
Ne'ilah, Havdallah & Shofar

5:15 pm
6:15-7:40 pm
Celebration of Sukkot and Simchat Torah
Sukkot
Erev Sukkot

Sunday, Sept 23 -




Dinner in the Sukkah/Hosting MJC




(No charge for any food on any of these holidays).

6:30 pm
Yom-Tov Morning

Monday, Sept 24




Lulav & Etrog (provided)




Kiddush in Sukkah

9:30 am
Yom-Tov Morning

Tuesday, Sept 25




Lulav & Etrog (provided)




@ Malverne Jewish Center

9:30 am
Shabbat Eve
Friday, Sept 28
6:30 pm
Shabbat Morning

Saturday, Sept 29




Luncheon in the Sukkah @Noon (approx time)

9:30 am
Hoshanah Rabbah

Sunday, Sept 30




@ Congregation Shaaray Shalom, W. Hempstead

8:30 am
Shemini Atzeret
Yom Tov Morning

Monday, Oct 1




Yizkor @ approx 11:30 am

9:30 am
Simchat Torah
Simchat Torah Eve

Monday, Oct 1




Singing and Dancing with Torah Scrolls

6:30 pm
Simchat Torah Morning

Tuesday, Oct 2




Hosting Malverne Jewish Center

9:30 am

Holidays 2017 - 2018
5779